Case Studies

Hospital Succeeds by Offering Innovative Center of Excellence Program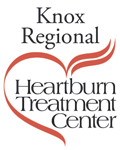 Knox Community Hospital is a 115 bed facility located approximately one hour north of Columbus, Ohio. It might be described as an average community hospital. However, the accomplishments and growth of the Knox Regional Heartburn Treatment Center (KRHTC) are anything but average. A dynamic and dedicated Heartburn Treatment Center team of surgeons, endoscopists and a Nurse Coordinator work together to provide state‐of‐the‐art diagnostics for their patients suffering from GERD. Educating patients throughout their entire process enables them to make quality decisions about their treatment options and has proven KRHTC as a true Center of Excellence. Since its inception in 2006, Knox's success using the Legato process has resulted in 800 upper endoscopies, a similar number of telemetry pH studies, over 300 high resolution esophageal manometry evaluations and over 200 laparoscopic antireflux surgical procedures. More recently through their association with Legato, the KRHTC was selected as one of 15 locations worldwide to participate in a clinical trial for an innovative and exciting new method of GERD treatment. Legato's strategic process provides Center patients with access, convenience, information and support by using a multidisciplinary team approach to GERD. The Heartburn Treatment Center benefits the hospital, physicians and most importantly the patients in the central Ohio region.
---
Small Community Hospital Competes in a Big Way



When it comes to quality patient care in San Angelo, The Heartburn Treatment Center of West Texas has a heart the size of Texas! The success of this Center is attributed to a dedicated team of physicians and a nurse that, through Legato's process, share the same goals in offering their patients the most comprehensive care available. Since its beginning in November of 2005, the Heartburn Treatment Center of West Texas at San Angelo Community Medical Center has provided world‐class care for patients with gastroesophageal reflux disease (GERD). It continues dramatic growth of over 100% annually in GERD diagnostic and therapeutic procedures. Promotion through marketing and patient education contribute to their advantage over larger neighboring communities. The Center attracts patients from large metropolitan areas more than 200 miles away. The HTC of West Texas utilizes the Legato process by beginning with state‐of‐the‐art diagnostics such as high resolution esophageal manometry, ambulatory telemetry pH monitoring and endoscopy. They further enhance this process with patient education, and discussion of all treatment options. The HTC of West Texas is exemplary in providing their patients with access, convenience, information and support to help them make the best possible decisions in their healthcare. The HTC of West Texas has proven that the Legato process has allowed them to lead the way in heartburn treatment and patient satisfaction.